BAMBOO Bandage Pads
100% Bamboo
Material
| | |
| --- | --- |
| Fabric | Bamboo / Cotton |
| Filling | Bamboo / Polyester, 300 g/m2 |
| Colour | 02 White |
| | |
| Package | Set of 2 |
BAMBOO BANDAGE PADS CHARACTERISTICS
Botanic origin fabric with Natural Bamboo and Cotton fiber
Bamboo has natural antibacterial properties
Perfectly absorb moisture and evaporate it
Exceptionally soft and tender
Hygienic
Environment friendly
MORE INFORMATION
LUXURY GENTLENESS - Fabric of bandage pads is made of Natural Bamboo and Cotton fiber. This fabric is soft and tender equivalent to silk.
NATURALLY ANTIBACTERIAL - Bamboo is characterized by its natural antibacterial and antimicrobial properties. It is resistant to dust mites.
BREATHABLE - Bamboo fiber is extremely durable and air permeable due to its natural properties.
HYGIENIC - Bamboo bandage pads absorb and evaporate moisture up to 4 times faster than cotton. Bamboo suppresses bacterial reproduction and has natural temperature regulation properties. The bandage pads are easy to maintain, they can be washed at the temperature of 40 degrees.
Natural bamboo and anti-allergic polyester fiber is used to fill the bandage pads which ensures maximum comfort to the horse's legs.
Bamboo bandage pads are perfect choice when used with different types of bandages, during transportation and at stall.
Certified according to Oeko-Tex Standard 100 quality requirements.
Quilting Type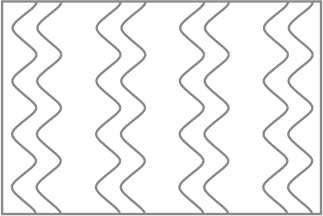 Washing Instruction




Packaging information
Pcs/box
45x60cm
1/40